Shoppers Give Green Light to Sustainability
Latest Research from Accenture
29th Apr 2022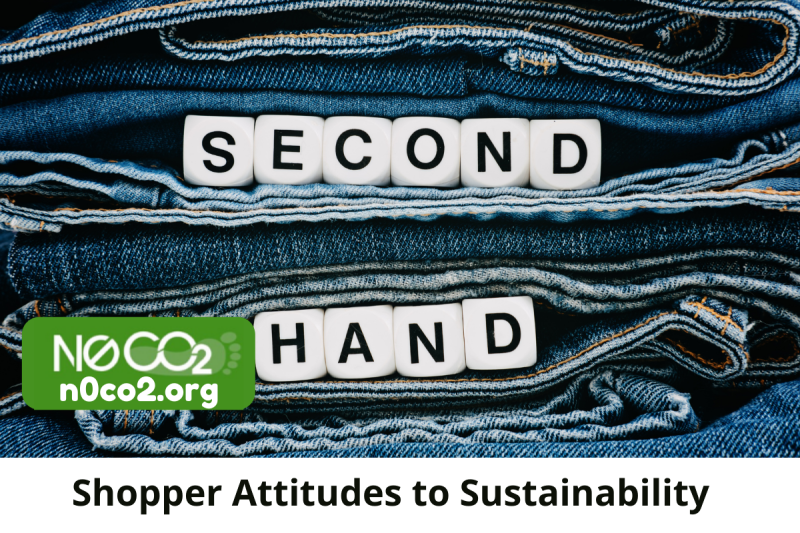 "Shoppers want to buy more sustainably," says Internet Retailing "but there are suggestions that they may not be able to afford to do so in a cost-of-living crisis."
This latest research from Accenture:
✅ "More shoppers (64%) are concerned about the outlook for the environment than are concerned about their own financial situation (54%), their health (40%) or the health of others (47%)"
✅ "Two-thirds (63%) of UK shoppers say they are buying secondhand, recycled and refurbished products or are upcycling their existing items more than they did two years ago. That's higher among those facing budget pressures (67% vs 56%). Some 38% said that they were regifting or taking more items to charity shops than before the pandemic."
✅ "Our research shows that, not only do brands have a responsibility to enable customers to consume more sustainably," said Oliver Grange, consumer goods strategy and consulting lead for Accenture in the UK and Ireland, "there is a significant commercial opportunity for those that do so."
Is your business ready to show you have become more sustainable?
N0CO2 - helping businesses be green and be seen to be green.
Source: https://internetretailing.net/sustainability/sustainability/earth-day-what-the-latest-research-says-about-shoppers-attitudes-to-sustainability-24717