Carbon Storage or Plant Trees?
Under-sea storage of CO2? Will be here soon!
14th Jul 2022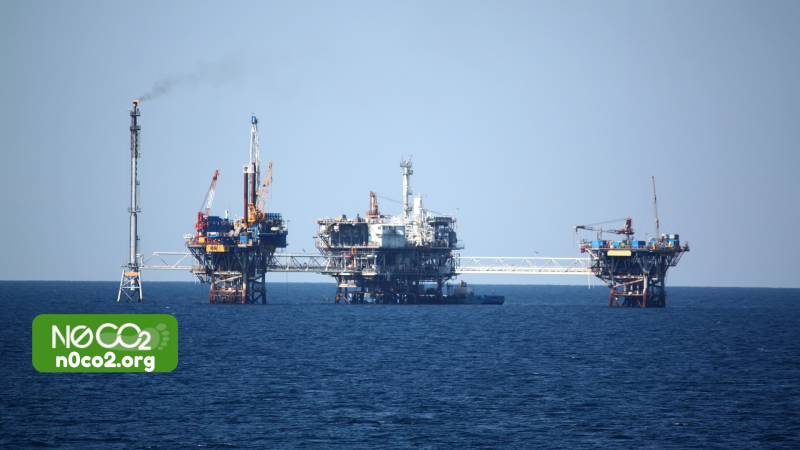 Undersea CO2 Storage or planting trees? What's best?
A "licensing round is inviting bids for projects in 13 areas within the North Sea," reports edie. "Plots of land are being offered off the coast in Aberdeen, Teesside, Liverpool and Lincolnshire."
"The chosen 13 areas are "a mixture of saline aquifers and depleted oil and gas field storage opportunities.""
"The UK Government's Ten-Point Plan, published in November 2020, envisions the creation of four industrial clusters utilizing CCS" (Carbon Capture and Storage).
The "target is for the UK to capture at least 20 million tonnes of CO2 annually by 2030."
20 million tonnes of CO2 is about 5% of UK annual CO2 emissions
To remove 20 million tonnes of CO2 each year would require around 4 billion trees planted in the tropics
Plant Trees or CCS?
So, has the Government thought about planting trees as well as CCS?
What we say is that the world is so far behind with stopping global warming that we need both CCS and to plant billions of trees. Planting trees is also much lower cost at only around $2 per Tonne of CO2
What about the cost?
This is a current CCS under-sea storage project: "The Northern Lights Project initially expects to transport up to 1.5 Mtpa CO2 captured from two industrial plants in Norway by ship to temporary onshore storage, after which it will be transported by offshore pipeline for permanent storage in geologic formations in the North Sea."
"For the combined cost of transporting CO2 via ship for offshore storage, I used the low range of the most recent estimates from the Northern Lights Project of €30-55/tCO2 ($35 to $64/tCO2 USD)." See https://globalchange.mit.edu/sites/default/files/Smith-TPP-2021.pdf
Planting trees is much lower cost at about $2 per Tonne of CO2 for trees planted in the tropics.
You can plant trees here:
Remove 1 Tonne of CO2 EACH YEAR on average for 25 years by planting 270 trees for just £30. See https://n0co2.org/access
Resources
Carbon Storage Licencing Round June 2022
https://www.edie.net/uk-government-launches-first-licensing-round-for-carbon-storage-projects/?utm_campaign=edie%20daily%20news%20alert&utm_source=AdestraCampaign&utm_medium=Email&utm+content=UK%20Government%20launches%20first%20licensing%20round%20for%20carbon%20storage%20projects
Northern Lights Project: https://globalchange.mit.edu/sites/default/files/Smith-TPP-2021.pdf
What does n0co2.org do with your donation to plant trees? See: https://www.instagram.com/p/CcVsu4-F5xt/
#sustainability #climatechange #globalwarming #smallbusiness #NetZero