Earth Day 2022 – Invest in Our Planet
Invest In Our Planet is the theme for Earth Day 2022 on 22 April
21st Apr 2022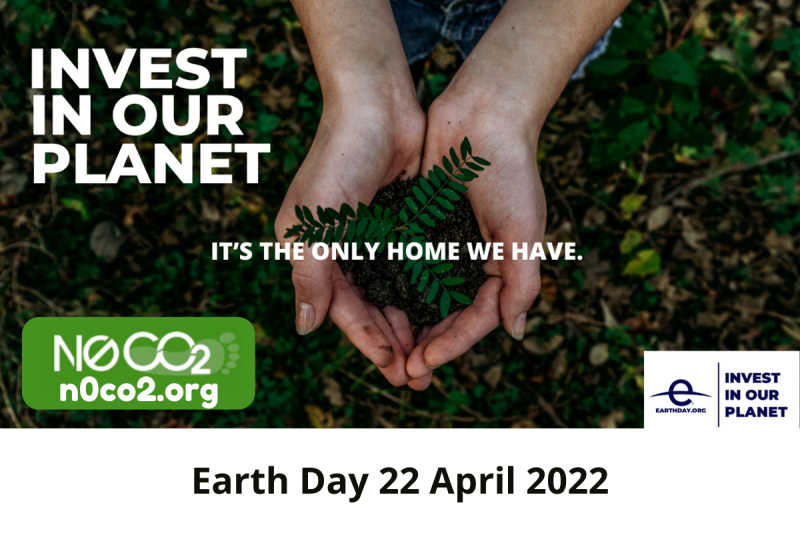 Earth Day is a focus of action to protect and restore our planet.
2021 saw huge wake-up calls about our planet, with huge fires and floods. And the UN called global warming a "code red for humanity."
Earth Day 2022 "is the moment to change it all."
"Now is the time for the unstoppable courage to preserve and protect our health, our families, our livelihoods… together, we must Invest In Our Planet. Because a green future is a prosperous future."
With the help from our generous donors, we have been investing in our planet for the last 4 years. We have been able to fund the growth of forests around the world. We have planted 599,000 trees.
Particularly important to me is that every 100 trees creates a day of paid work for families who were living in extreme poverty. So our generous donors have also provided nearly 6,000 days of fair-wage employment.
Cost of trees to increase 50%
Today we plant 9 trees for £1. But the cost of planting trees is to go up by 50% from 1 May 2022, which will go towards faster expansion and higher wages. So, if you want to maximise the number of trees we would encourage you to plant as many trees as you can now – for Earth Day.
Please donate now at https://n0co2.org/access
If you have made a one-time donation before, please use the section: Second Donation. If you find any problems with donating, please contact me and I will send you the bank details so you can donate direct to our Bank Account.
We will be pleased to provide a Gift Certificate for all donations of £50 and over. Thank you.
Resources
UN Code Red for Humanity: https://news.un.org/en/story/2021/08/1097362
Earth Day 2022: https://www.earthday.org/earth-day-2022/
What does n0co2.org do with your donation to plant trees? See: https://www.instagram.com/p/CcVsu4-F5xt/
#InvestInOurPlanet #EarthDay #sustainability #climatechange #globalwarming #smallbusiness